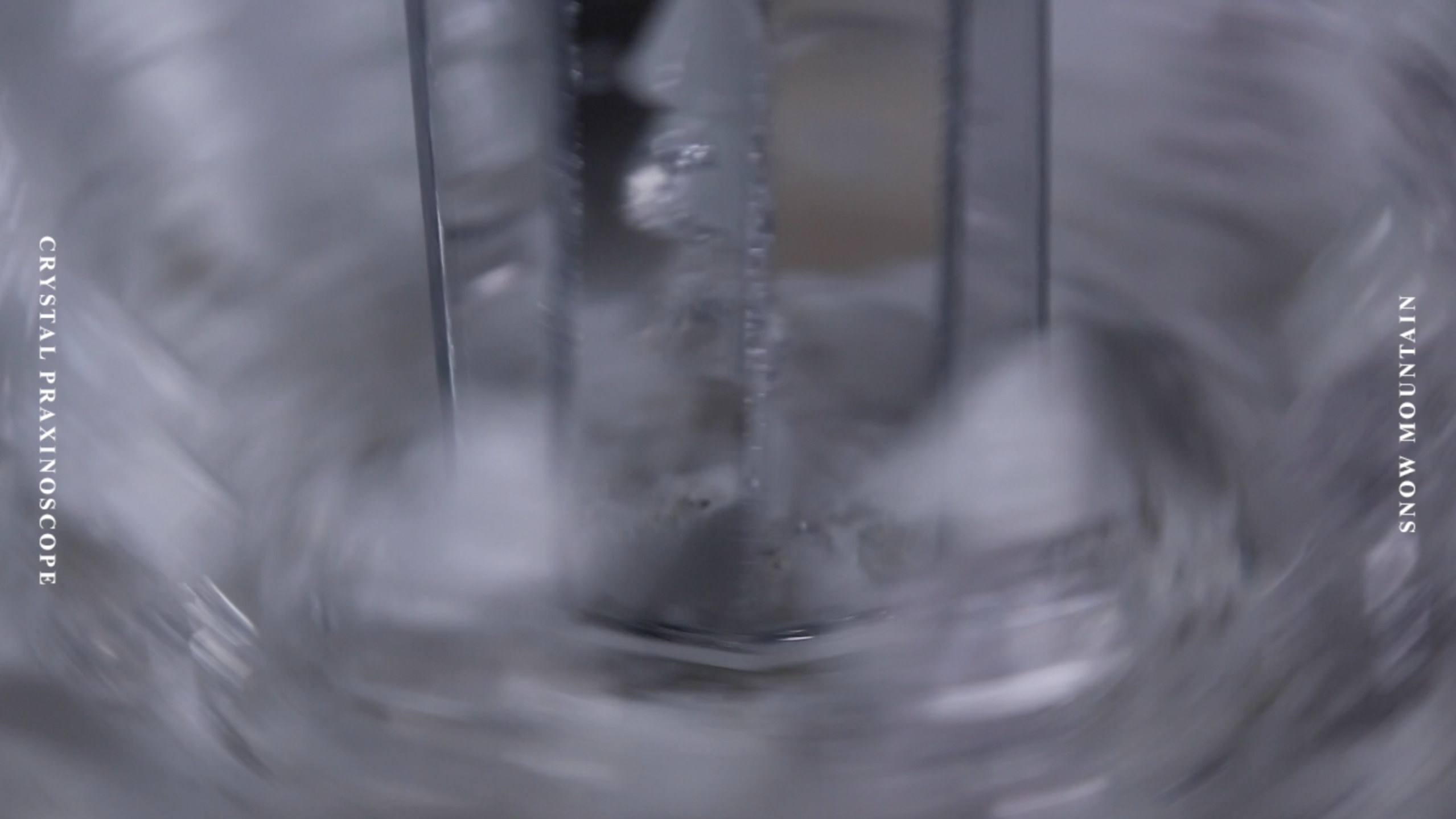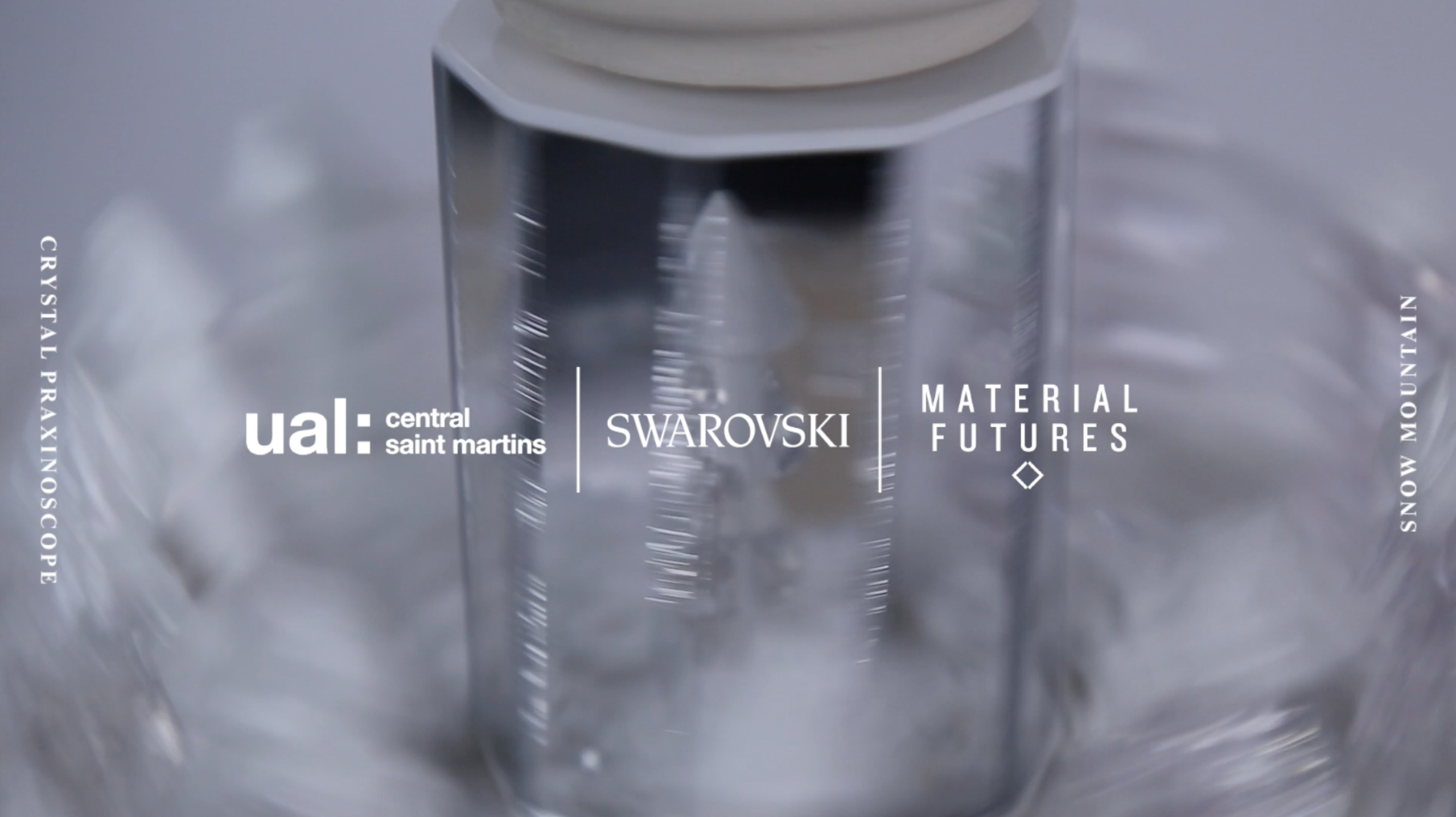 Display window in Granary Square, King's Cross



Crystal Praxinoscope:
Snow Mountain
Installation & Material Desig, London, 2019
---
The Swarovski Conscious Design Hub project at
Central Saint Martins
[2]
- Client:
Swarovski
- Course Collaboration Project in MA Material Futures, Central Saint Martins
---
Crystal Praxinoscope: Snow Mountainis an installation design project
that recalls Praxinoscope, a France animation device, made with the material 'crystal' of Swarovski.
---
This project is made as part of
'The Swarovski Conscious Design Hub' at
Central Saint Martins
[2]
[2] The Swarovski Conscious Design Hub is the product of the brand's inaugural Conscious Design programme delivered in collaboration with Jewellery, Textiles and Materials programme at Central Saint Martins. It is intended to be a lasting, free resource for designers from across a range of disciplines and to champion the transformational power of education and collaboration.

The
praxinoscope
was an
animation
device,
the successor to the
zoetrope.
It was invented in France in 1877 by
Charles-Émile Reynaud
.