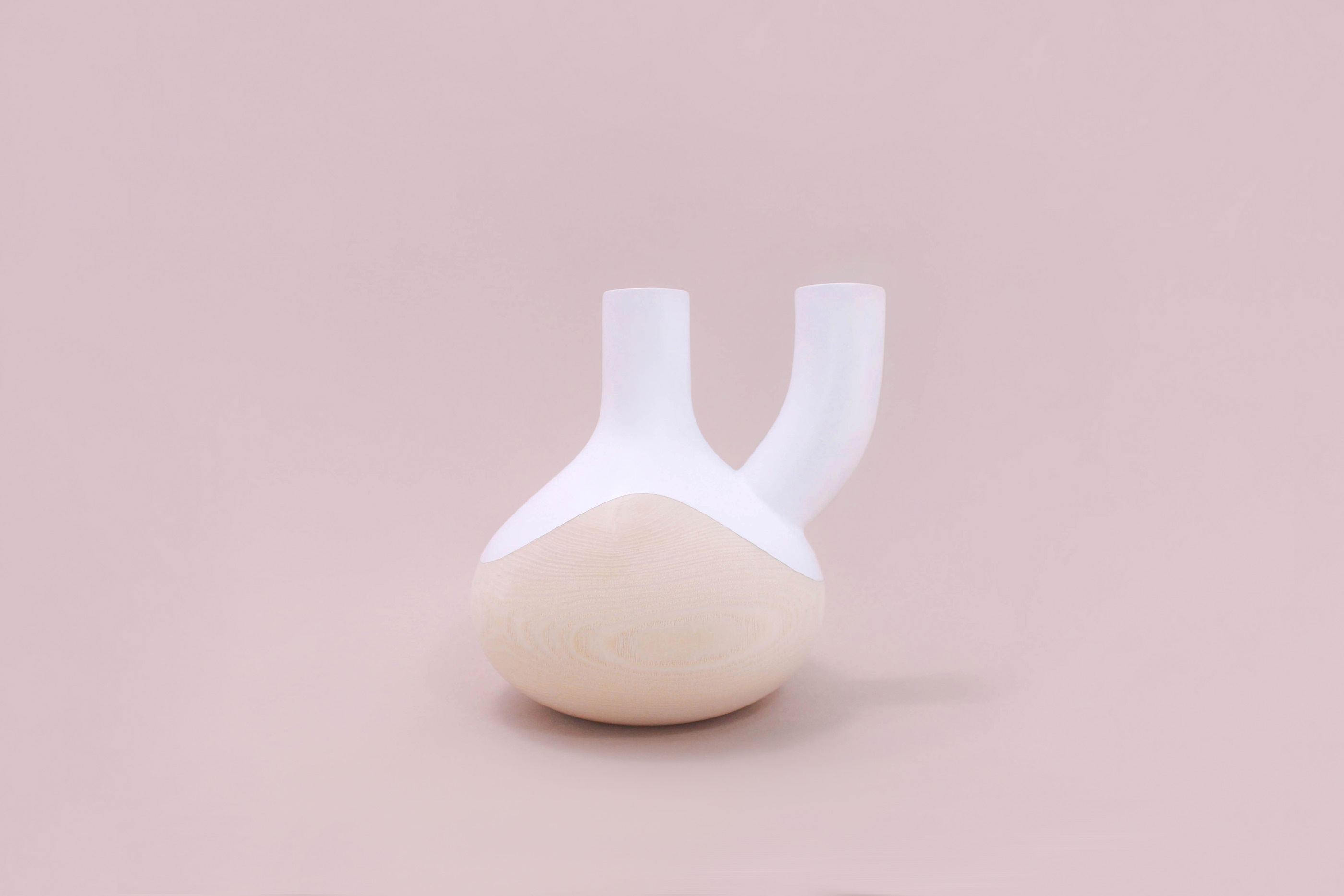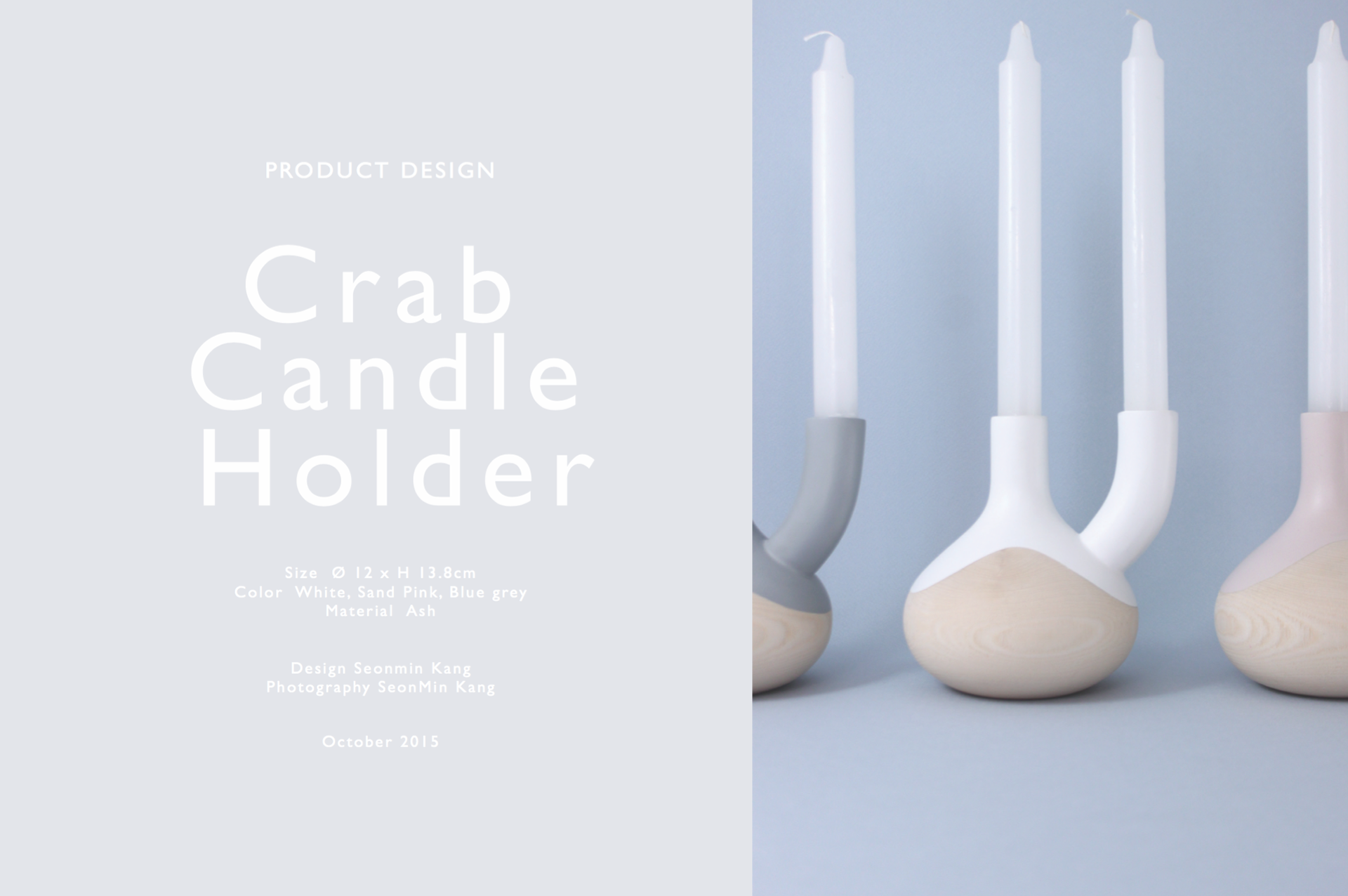 Crab Candle Holder

Product & Film Design, South Korea, 2014
- Material: Ash
---
Feeling nature in everyday life.
Crab Candle Holder is a decorative interior object & product which is produced by simplifying the shapes of a crab tongs through the personal perspective of the designer who views nature structurally.
The colors are inspired by the neutral colors resembling nature, specially pebbles collected and classified from the coast. Also, it is made with high quality, hard and light colour, Ash wood.
Similar to the healing power of nature, the curving shapes and nuetral colors and the use of natural material would touch and heal the hearts of modern people who need comfort.
---