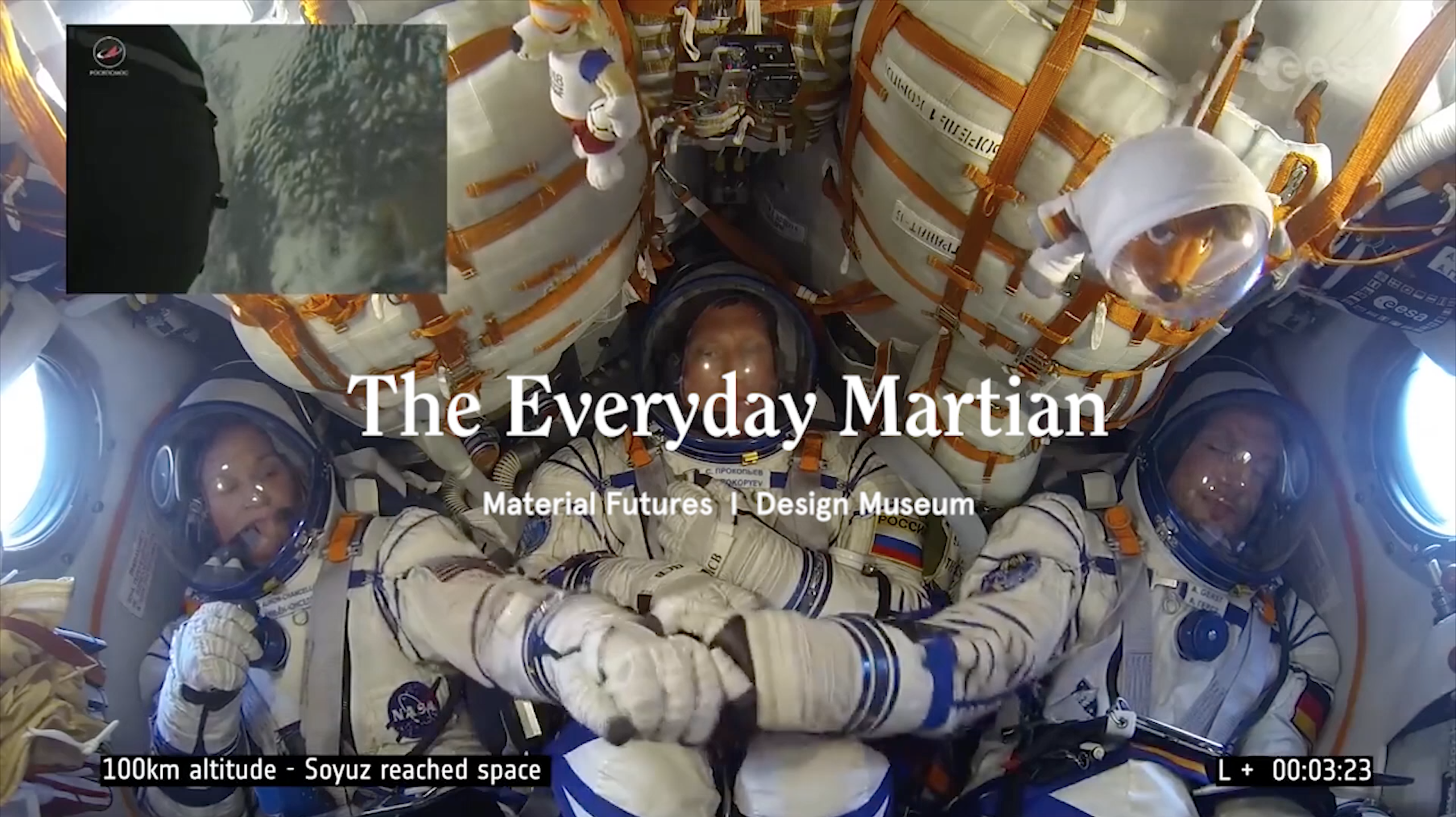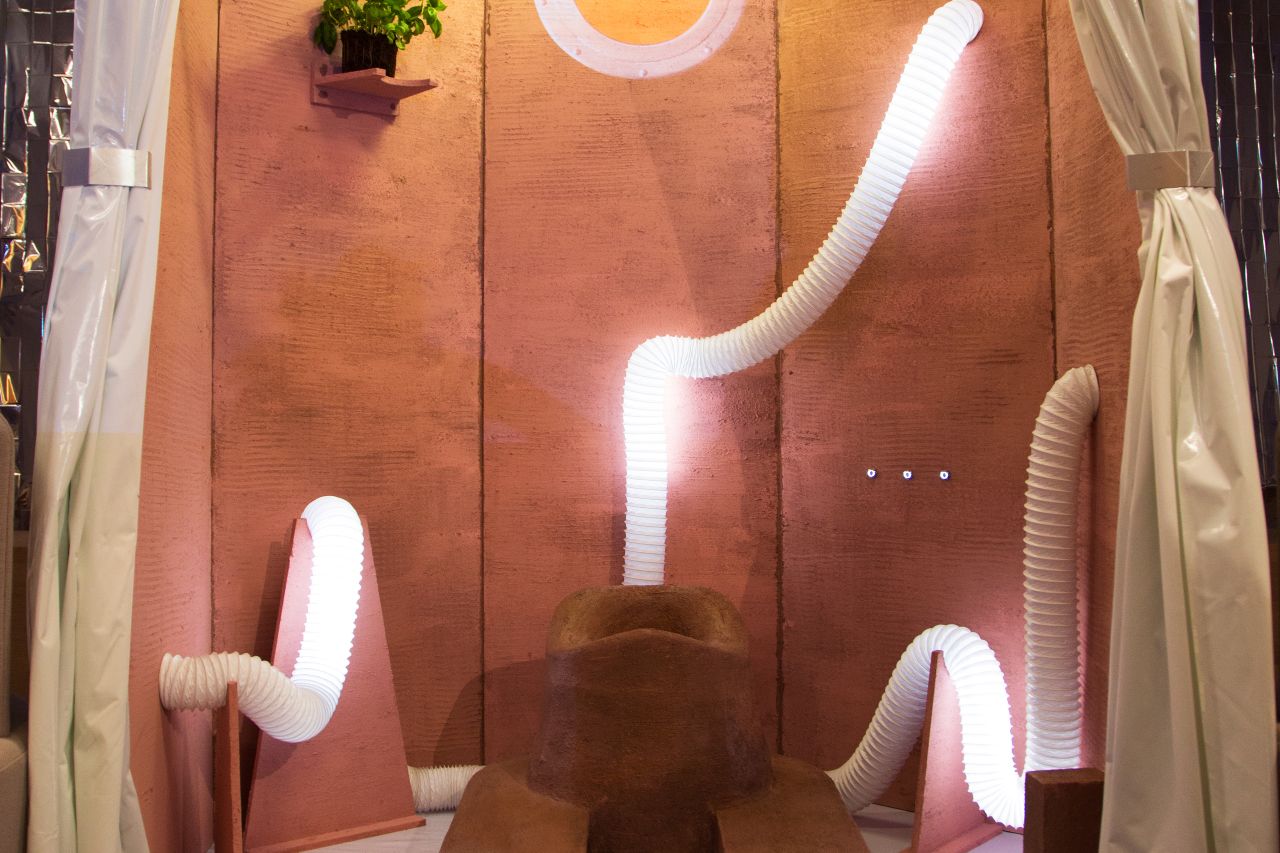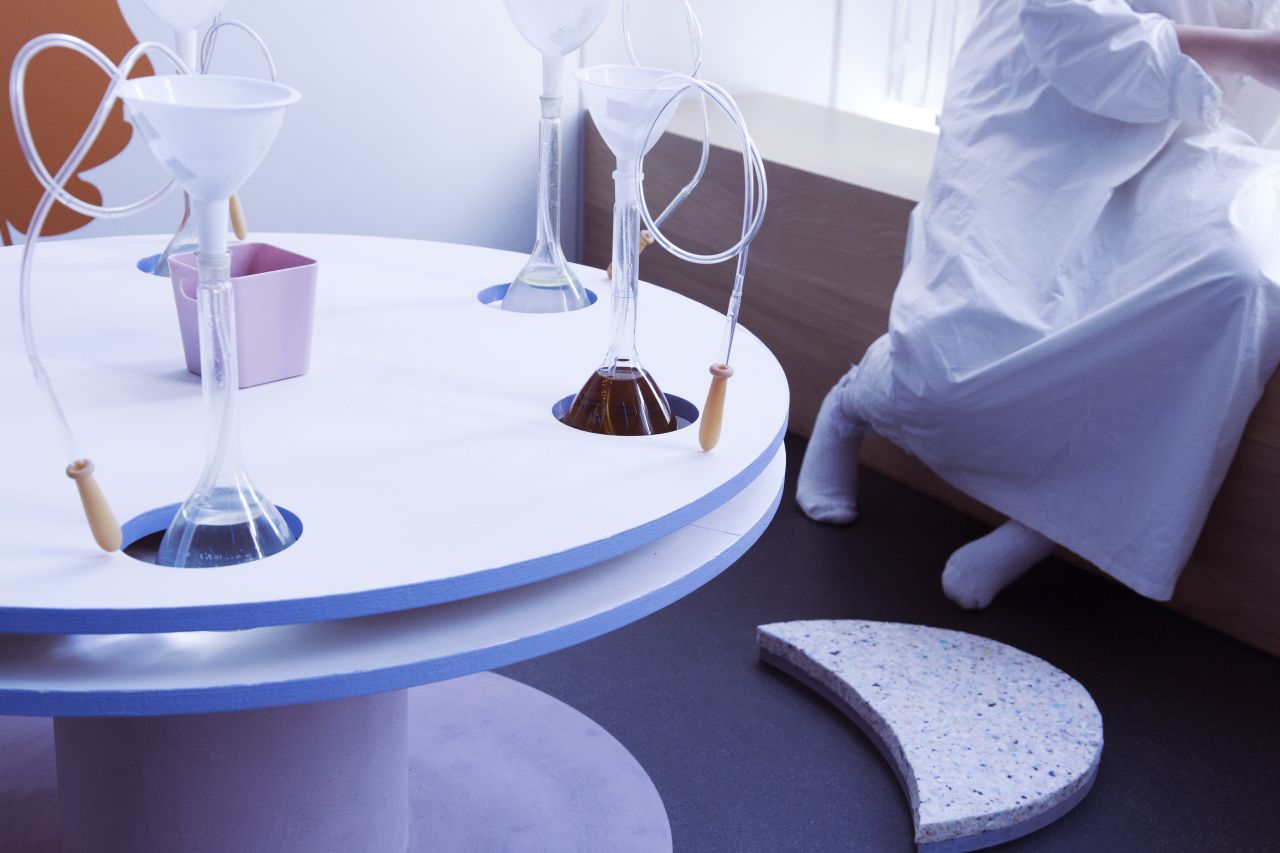 The Everyday Martians

nstallation, Research and Performance, London, 2019
- Venue:
The Design Museum of London
---
"How will humans adapt to a life lived almost entirely indoors?"
"Who will get to govern this new settlement?"
"Will a 687-day year transform how we work and rest?"
"What rituals and beliefs might emerge to cope with the sensory deprivation of a monochrome planet?"
---
In collaboration with the Moving to Mars exhibition curated by the Design Museum of London, Material Futures explored the impact that living on Mars will have on everyday rituals through a series of immersive performances that present every-day scenarios.
From mundane experiences such going to the loo, to complex cultural moments such visiting a funeral home, visitors experienced a series of immersive installations that triggered conversations around perceptions on the Red Planet and whether or not we are prepared to move there.
Curation and art direction carried out by Emily Boxall, Seonmin Kang, Marta Giralt, Maël Hénaff and Oriol Arnedo.
---